Sell videos
in easiest way.
From video classes and online courses to exclusive content and Q&A sessions.
Start Now
2 minutes to start
Upload new videos in three clicks or export the old ones from YouTube or Vimeo even quicker.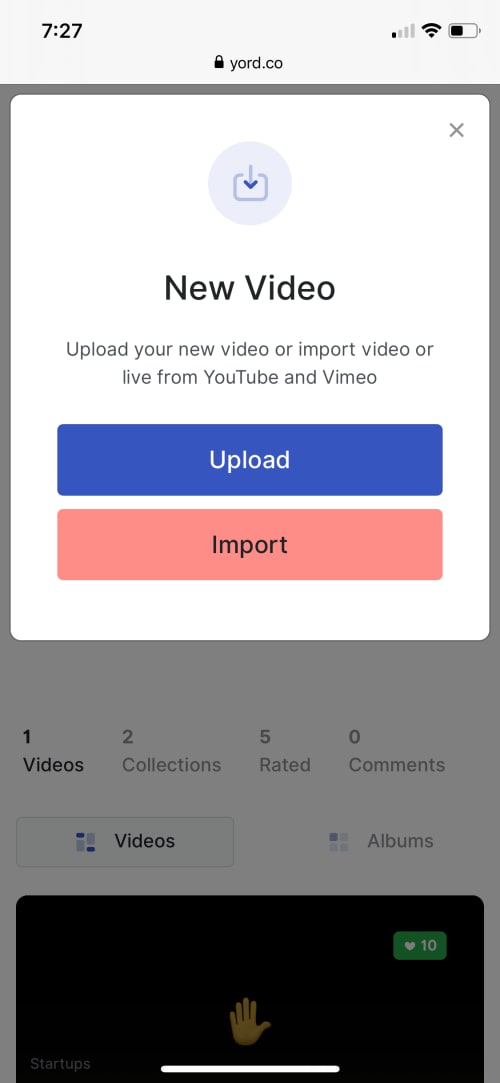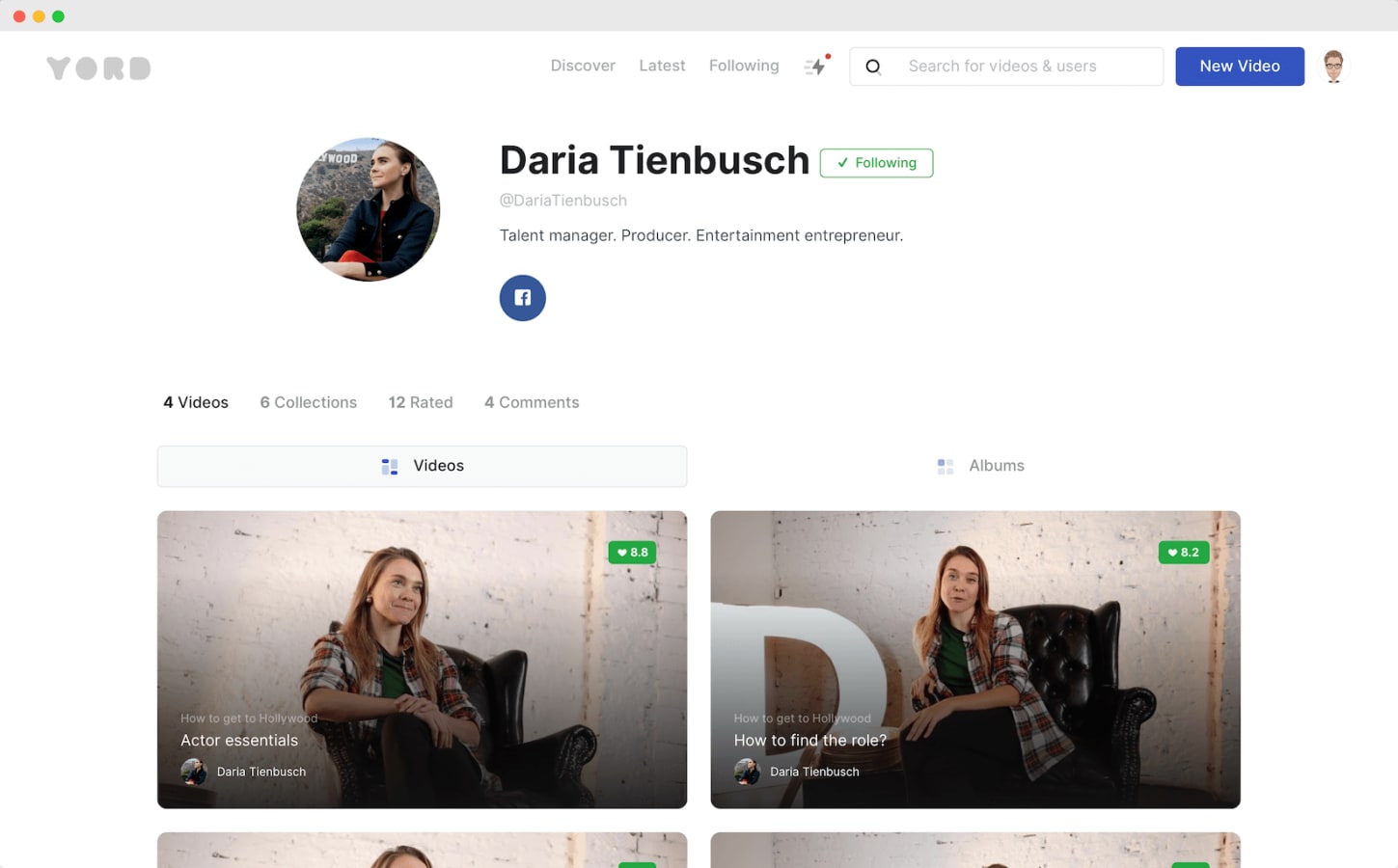 Super easy to use
Yord is Instagram for video sales. Simple. Friendly. Mobile first. All you need is to take a phone, shoot videos and set the price. Then, share the link via your audience and get money straight on the card. You can use your laptop as well.
How many clients do you have?
You will have more! The issue is that when you upload a video on Yord it can be seen not only by your current followers or clients but by the all Yord users who came from other authors. Here is the chance to enlarge your audience.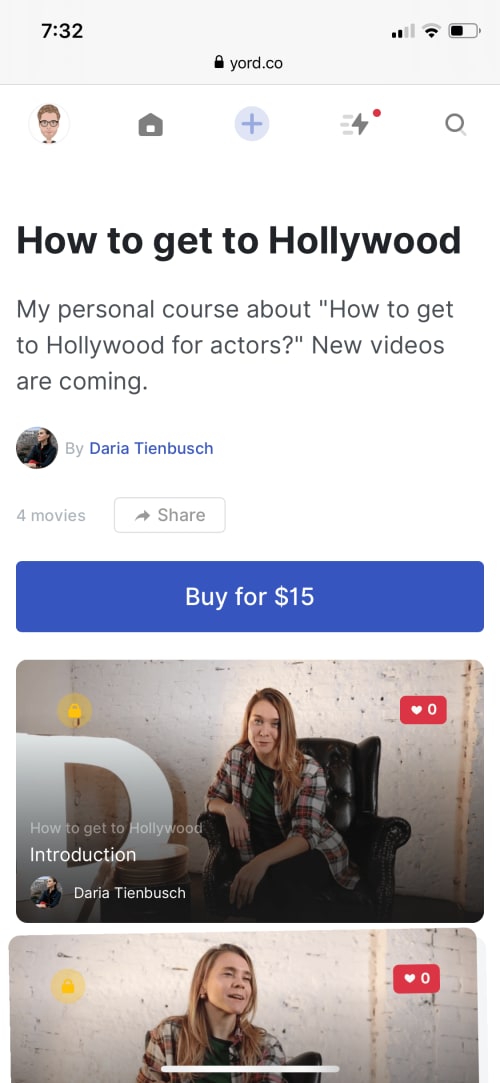 Be closer to your viewer
Use short and free videos to talk to your potential customers and explain the value of your product. Add special links that lead to your paid albums. Enjoy the result.
Monetize the audience. Not soil it
The world is enough with advertisement. Yord is the place where viewers will get clear knowledges and great emotions but not ads. Hurry to notify the fans.
Start now
Yord is free but can help increase your income